WE OFFER A VARIETY OF CREATIVE SERVICES TO SUITE EVERY NEED
We use our cutting edge knowledge in Hyper-Text Markup Language (HTML), JavaScript (JS) and Cascading Style Sheets (CSS) which are the essence to web development to create and develop our projects.
We can also renovate your old website,
HTML is the main language used to display a web site or to appear in a web browser. JS provides user interfaces and enhances interactivity to a website. CSS is used for the look and design of the website in spreadsheets written in HTML. At the end we combine these languages and use the most suitable Content Management System (CMS) to deliver the most efficient and user friendly websites to our customers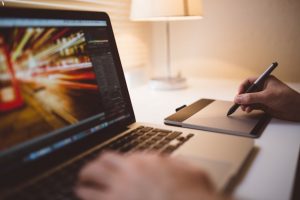 What is responsive design? It is designing your page layout to reflect the size and capabilities of the device being used to look at the page. Have you ever visited a site from your phone just to find out you can't access important information? This means the site is not responsive!
Mobile
The key to having a great page is to design "mobile-first." This means that you should make sure that your page has all of the necessary functionalities when viewed on an extra small screen.
Tablet
The larger screen of tablets allows you to modify the layout to provide a different experience for your users. An example? A navigation bar that stretches across the width of the screen.
PCs and Desktops
When people are viewing your page from a large screen you can consider adding some elements that want to avoid on the mobile view, e.g. photo carousels, large videos, etc.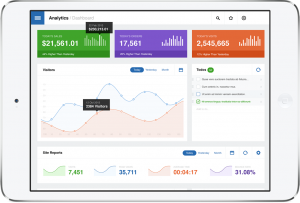 SEO is a marketing discipline focused on growing visibility in organic (non-paid) search engine results. SEO encompasses both the technical and creative elements required to improve rankings, drive traffic, and increase awareness in search engines. There are many aspects to SEO, from the words on your page to the way other sites link to you on the web. Sometimes SEO is simply a matter of making sure your site is structured in a way that search engines understand.
SEO isn't just about building search engine-friendly websites. It's about making your site better for people too. At Gear InfoTech we believe these principles go hand-in-hand.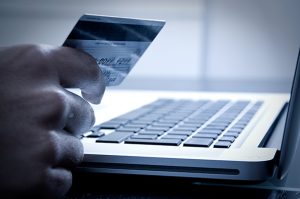 Electronic Commerce or e-commerce is a business model that enables firms and individuals to conduct business over internet. We can break down this model into two segments which of business to business (B2B), and Business to Consumer (B2C) models. At Gear InfoTech, we used the beset e-commerce models depends on the type of your business to bring other businesses and/or consumers to you, and you can take advantage of the best algorithms to operate your business  over internet.
The key feature of having a good e-commerce model is that you can enjoy selling products 24/7 without even watching over. It will automatically updates your inventory and will adjust the number on your website!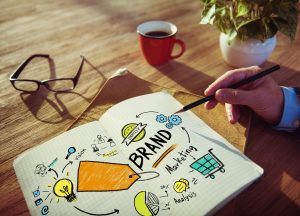 Branding is a marketing strategy that involves creating a unique name, symbol, or and image for a business that identifies and differentiates a service or a product from other similar services and products.
Using effective branding strategies enabled us giving our customers a major edge in highly competitive markets. This strategies includes choosing a name, creating motto, unique logo, and then to advertise them using social media marketing and SEO tools to build up our customers a good reputation with analyzing the benefits and features of the products or services and qualities you wan to associate with your company!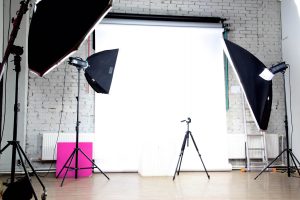 Do you want a more intelligent way to market your business online? it is in our nature to make first impressions from the images we see .It is becoming more important to use image-based marketing strategies for your website with the rise of a visual culture.With more businesses marketing their services online, you need to find ways to stand out from the crowd. At Gear InfoTech, we know the importance of using professional photography and we provide the fastest, most cost efficient, tremendously experienced team of photographers and designers to guarantee the quality, professional finish and the personalized touch of your business to be encouraging at it's best to stand out from the crowd of your competitors.
The Right Tools For The Right Solution. Every Time.